Traditional place of holidays, the Mediterranean Sea offers at the moment activities which allow light shivers of boldness.
In fact these activities are little sportswomen and good rest in mind of the Mediterranean slowness: be allowed lead, be passive, even if to slide in the air or in the water gives a sensation of freedom and risk.
Thus these few images of the activities offered to the vacationers near Nice.
And below, 2 reproductions of the leisure activities of seaside (doubtless in Normandy) in the beginning of year 1900.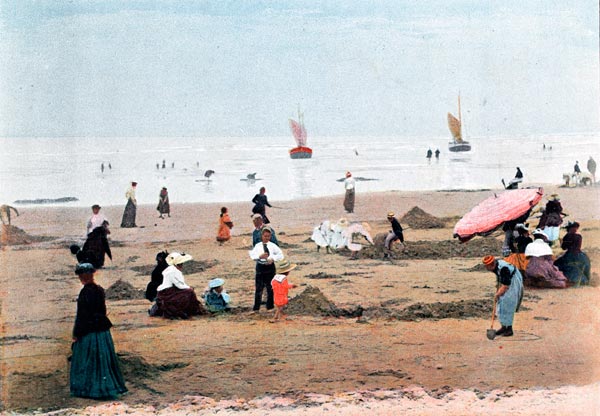 In low tide - Negrier' photo colorized - by 1905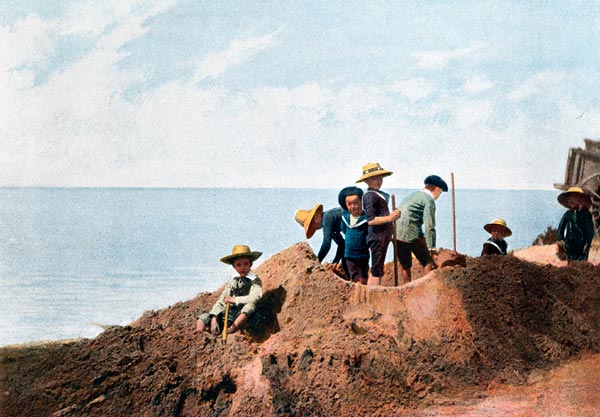 Short-lived fortifications - Negrier' photo colorized - by 1905
Definition of the dictionary of Furetiere of 1690
The Mediterranean Sea is the one which enters lands, and which divides Europe, Africa, and Asia. We called it formerly the Sea of the Greeks or the Big Sea. We call him Ligustique, and of Tuscany, towards Italy; Adriatic in the Gulf of Venice, Ionic and Aegean Sea towards Greece; Mer de Marmora, or White Sea, because we hold that it is hardly safe between Hellespont and Bosphorus, and beyond it is Black Sea, because the navigation is very-dangerous for it, or Sea Majour, which the Former called Pont-Euxin. The Arabs call the Mediterranean Sea, the chamber pot, to cause, they say, of its figure.


Photography of the week 31 of 2013