The fireworks of the Bastille Day
Fireworks are often moments of delight.
However their multiplication these last years tend to make often a little bit monotonous these pyrotechnic expressions.
So I tried to put here only some more intimist images taken over a period of decade.
.. And as usual, just below some historic recollections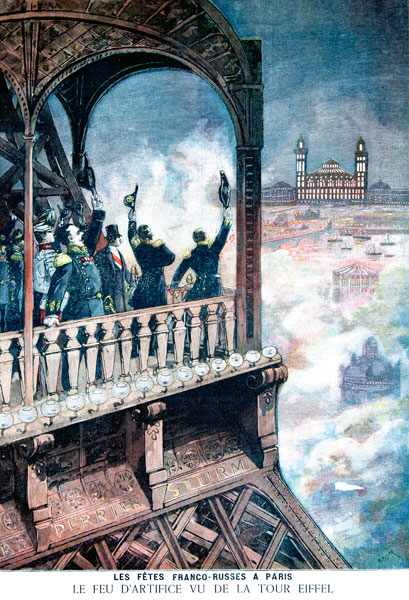 Fireworks from the Eiffel Tower, for Franco-Russian celebrations
Le Petit Journal November 11, 1893 illustration by Henri Meyer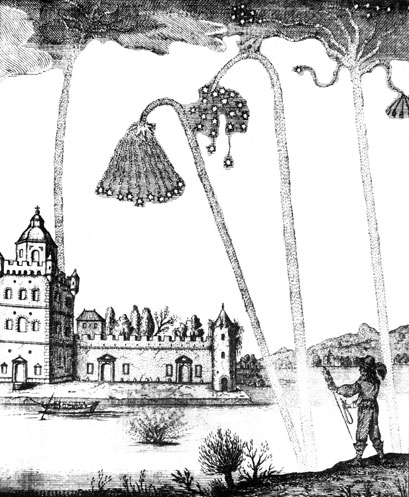 Figures flares - François Malthus - Treaty bonfires - 1646
Definition of the dictionary of Furetiere of 1690
FIREWORKS : also says to himself fires which are artistically made, either for the entertainment, or for the war. We burned the enemy vessels with fireworks. We threw fireworks above the breach. A beautiful firework in the entrance of the Roy rockets happened, firecrackers, jars on fire, lances on fire are fireworks.

Read also on the page in French a very complete article on the pyrotechnics published in 1867, describing the various fireworks, the enlightening rockets and other machines on fire.
Photography of the week 30 of 2013