Some bikes in walk, in the city, in the countryside
Newspapers in France continue to speak, in these days, about the Tour de France.
In counterpoint, here are some images celebrating more the quiet side of this means of transport,
that that a little bit noisy of the cycle competitions.
And to begin, below some images of almost 120 years ago.
First of all a marriage in bike in Paris, which paid the expenses of gossip columns. to indicate that the tandem already existed.
Then this worker (?) on a much simpler bike, following in the crowd porter's competition
Then the first one (and doubtless the only one) unit of infantrymen, in bike, in exercise.
And finally, much more 'fashion' this representation of young wealthy couple in walk with bike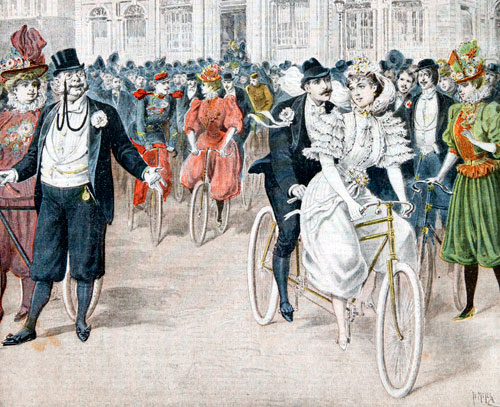 Wedding with bike - The Small newspaper of March, 1897, Henri Meyer's illustration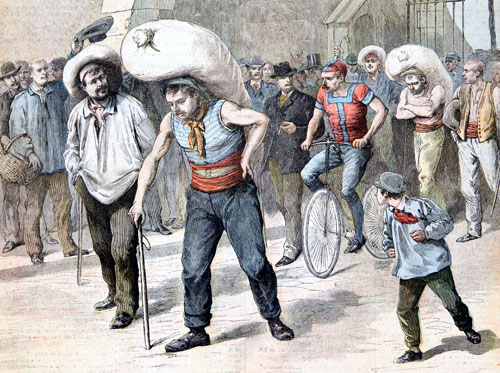 Porter's competition - The Small newspaper of March, 1893, Henri Meyer's illustration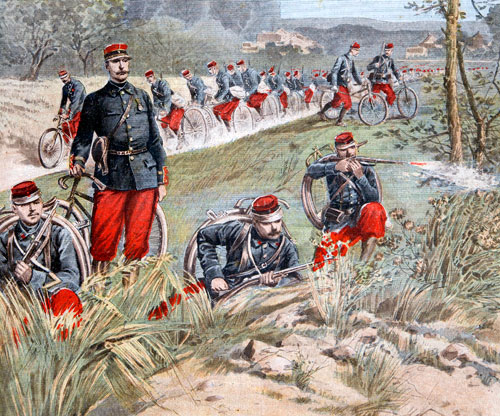 Operations with bike - The Small newspaper of September, 1896, Henri Meyer's illustration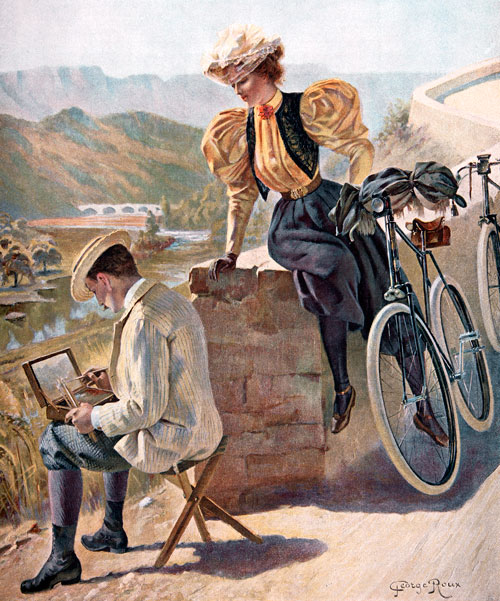 Bikes and paint, by Georges Roux - Le Figaro illustrated with April, 1895




Photography of the week 29 of 2013