Small anecdote on the Tour de France
The Tour de France spent this week at the foot of my place of residence. It was the opportunity of some photos...
The publicity caravan circulating in the morning, announced by many sound tumults, I took some characteristic pictures of this one.
The runners going through in the afternoon, a neighbor indicated me glancing on the television to know the progress of the race and the knowledge when to go out again.
What I made.
When seen 'live' television indicated that the leaders neared my home, I went quietly to post me to the edge of the road ... away to see a series of motorcycles of the police behind the broom wagon.
In fact the whole race was already past, live television being shifted by almost 1/2 hour ...
So no views of the Tour de France and its cyclists held, but only some of its atmosphere,
and at the end of this series, a race walking - healthier -
and also, below, a single runner vintage clothing.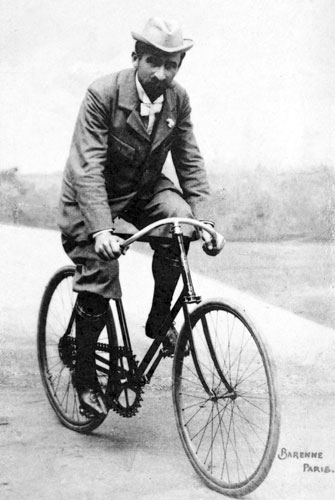 Gaston Rivierre by 1898, photo Philippe Barenne
champion of the races Paris-Bordeaux
See the other runners' photos of this period other one of my sites




Photography of the week 28 of 2013