In Provence, in this January, the picking of olives is moved forward well.
Living in this region, to show a part of this activity seemed to me rather obvious.

The views of inside of mill were made for the Mill of St Cassien, for Draguignan (Var).
What we said in 1690 in the dictionary of Furetiere :
OLIVE. Stone fruit from which we obtain a lot of oil, and salads of which we make. The olives of Luques are green, soft and slim. Those Spain are big, fleshy and bitter. We sell olives to the bottle of wine, to the pint, to the barrel. The olive oil is worth nothing to paint, by what it does not dry. Olive, means figuratively the peace the symbol of which it is.
The olive tree has its beauties also-although palms, to say, the peace is also glorious as the war.
We crowned formerly with olive tree, also-although of laurel.
The pigeon that Noé let fly away after the Flood brought back in its beak an olive branch in peace sign.

OLIVE TREE, Big tree which wears for fruit of olives. The olive tree has long leaves which end sharp, and keep decreasing. They are green by top, whitish by bottom, big and fat, and of a bitter and abrupt taste.It has in June the white flowers and in cluster and in the shape of grapes, where from comes a fruit which is green at first, then pale, and once mature, completely black. We pick it in November or December. We leave it on ground until it wrinkles; then we put it under the grindstone or the press to obtain from it from some oil. The Former used ten sorts of olives. Its wood is beautiful, venous and speckled, and burns so green as dry.

OLIVIER, subst. masc. Grand arbre qui porte pour fruit des olives. L'olivier a des feuilles longues qui se terminent en pointe, & vont en diminuant. Elles sont vertes par dessus, blanchâtres par dessous, grosses & grasses, & d'un goût amer & brusque. Il a en Juin des fleurs blanches & en grappe et en forme de raisins, d'où vient un fruit qui est d'abord vert, puis pâle, & une fois mûr, tout à fait noir. On le cueille en Novembre ou Décembre. On le laisse sur terre jusqu'à ce qu'il se ride; puis on le met sous la meule ou le pressoir pour en obtenir de l'huile. Les Anciens utilisaient dix sortes d'olives. Son bois est beau, veineux & tacheté, & brûle aussi bien vert que sec. There are wild olive trees which we call Ethiopian, which are smaller than the domestics, which are thorny, and which produce numerous olives more delicious than the others, although they are less big. It rereleases from them a reddish and caustic gum which looks like Scamonee, which is put to the rank of poisons, and which has nevertheless a lot of uses in Medicine. The olive tree and the oak have such a hostility, as if we plant them the one with the other one, they are died. Matthiole. In Latin oleaster, olea sylvestris, olea sativa. The dregs of oil or the cooked and pressed olives is called amurea in Medicine and in Chemistry.

Read also, in the French section an article of Magasin pittoresque of 1834
and a rather complete text on the culture of the olive tree resulting Dictionary of Agriculture of J.A. Barral of 1896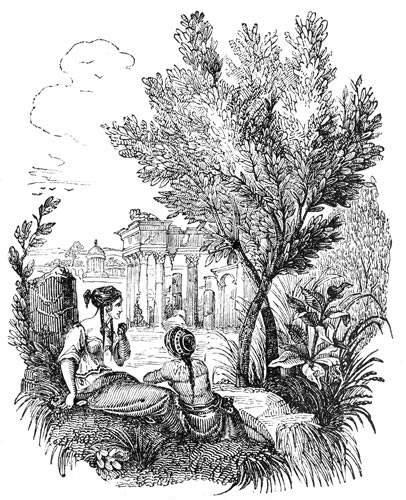 Olive tree of Greece (Le Magasin pittoresque)

Photography of the week 03 of 2013