Photo of the fourth week of August 2012
Nap in August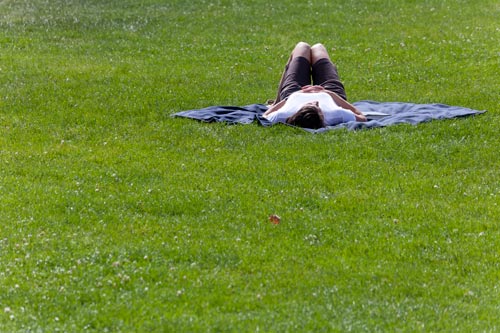 ... Arm in triangle and legs in pyramid for a midday rest ...

Paris - 2011 - Num 21 Mpx - 5d2b_1665 - series Photo of the week

Second half of August - the warmth sunbath, laying on the lawn at noon and nap.

The word "sieste" has existed as a French word that in 1800, from the Spanish siesta (the sixth hour - noon).
Time of Madame de Sevigne, literary salons were still using the term siesta.
Previously the term was used Meridian still found to be well described in dictionaries of 1860

Here is what Furetière said in 1690, in his dictionary :
Meridian :
... / ... It is said, Make the meridian, when we go to bed after dinner, or we take a little rest. Those who get up in the morning in summer, can honestly meridian. Some say the Meridiane (which in fact a variation of the Spanish translation for meridian: meridiana / tn).
Photography of the week 34 of 2012



Deposite of Copyright against any commercial use
Photos, texts and/or reproductions published on this site
See explanations on the page "Using"