Photo of the third week of February 2012
Pass of Balme and Iron Cross in the morning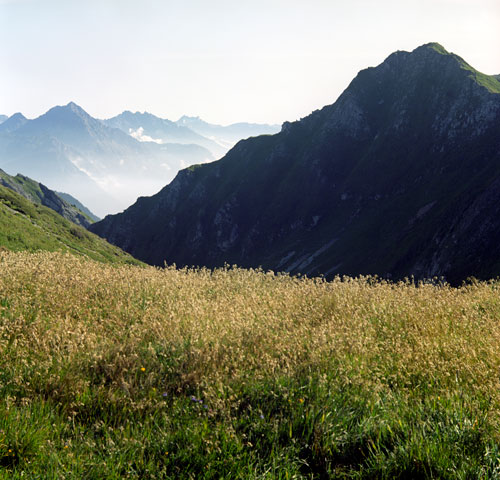 ... the majestic peace of the mountain and its peace feeling ...

Vallorcine - 1990 - Neg 6x6 - n120a90p108v12 - series Photo of the week

Have a walk in mountain in the morning at the end of summer...

By hoping that this view will also make you feel a part of the sensations of plenitude which it gets.



For the detail, it is here about the Pass of Balme (on 2191 m), which dominates Vallorcine, near Chamonix. The summit to the right is called the Iron Cross (on 2343 m), that we distinguish with the function zoom of the view below.
Photos for the week 7 of 2012



Deposite of Copyright against any commercial use
Photos, texts and/or reproductions published on this site
See explanations on the page "Using"