Photo of the third week of June 2012
Homeless person, and the street
Painful subject for those who suffer, who calls on you, we
who can do all these images first, then sat quietly contemplate ...

There are those who sleep as they can in a park in the middle of the sidewalk under an awning or vaguely, cane carefully placed beside.

There are those who seem to be isolated, with no one to talk to, as to a prison wall, or the empty silent bystanders.

There are those who are a couple, but that seem so out of it.

There are those who die in the street, are only briefly recall their favorite bench.
Photography of the week 25 of 2012

This display of Homeless wrapped in his blanket,
can be enlarged in this frame until 70 % of its real size of recording, by using the function zoom
---
---
---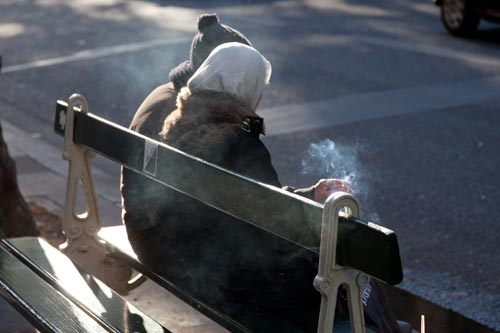 ... cold, isolated on a bench of avenue, enters one, so little ...

Paris - février 2012 - Num 21 Mpx - 5d2c_1110 - series Photo of the week

---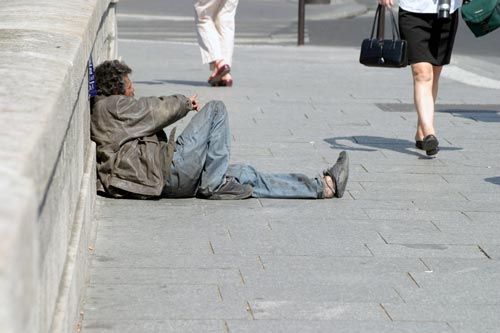 ... a man speaks, the passers-by pass, foreign universes ...

Paris - 2005 - Num 6 Mpx - 10dc_0633 - series Photo of the week

---


Deposite of Copyright against any commercial use
Photos, texts and/or reproductions published on this site
See explanations on the page "Using"