Photo of the fifth week of March 2012
Solitary larches in dress of snow
Ballad of late winter on a plateau in the hills. Snow white - blue silhouettes larch.

White, blue, grey and black tints / originally / winter images / converts in grey and white.
Photos for the week 13 of 2012

This display of larch in the snow,
can be extended in this context to 50% of its actual size scan
using the zoom function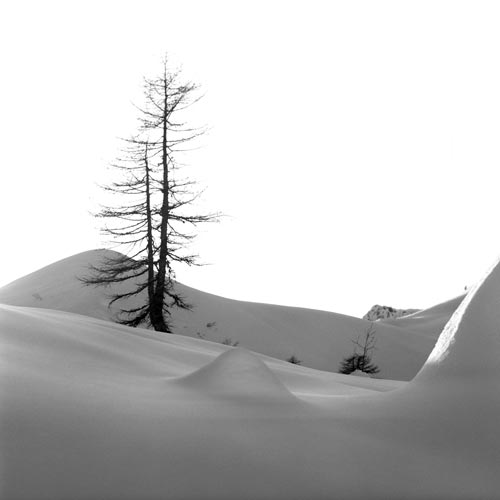 ... curves and sensual shoulders and momentary brutality of black larch ...

Vallorcine - 74660 - 1990 - Neg 6x6 - n120a90p111v12 - series Photo of the week

---


Deposite of Copyright against any commercial use
Photos, texts and/or reproductions published on this site
See explanations on the page "Using"